How to draft a
creative brief


for an effective POP material ?


+ checklist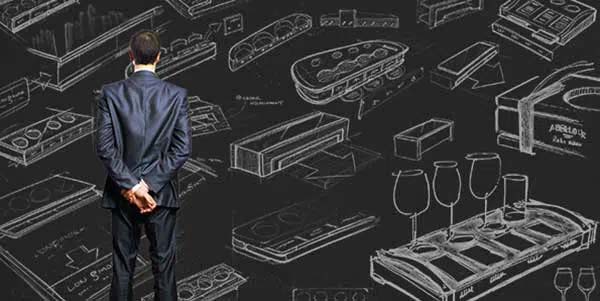 Point of purchase marketing (POP, point of sale, POS, instore, …) covers all the tools and solutions deployed in a store to increase its commercial efficiency. Its objectives are to promote the purchase experience, increase conversion, build loyalty, etc.
Before you move on
Designers and makers of point-of-purchase materials, display, merchandising and commercial furniture to equip shops, team Pilotes is committed to creating 100% custom-made, multi-material solutions, with a focus on environmental and societal benefits.
The creation of POP solutions requires a solid design brief
According to a recent POPAI barometer the point of purchase remains the preferred medium for consumers. They find POP display materials effective to highlight products, guide them and stimulate purchase.

These display materials are contextual by definition. They can be used in an infinite number of ways and places: on the floor, on a counter, in front of the checkouts, on a shelf, in a central aisle or even in a shop window ...

The imagination of your POP agency is probably the only limit. It develops specific solutions, 100% tailor-made and relevant to your objectives: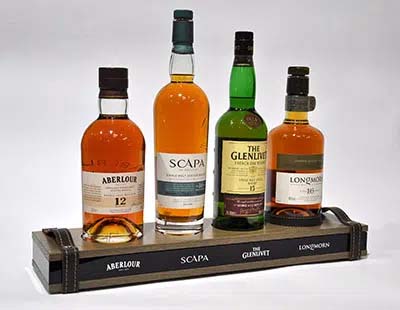 capture the attention of your target customers,
ensure that your brand stays in the limelight,
make your product stand out among an eclectic variety of products,
convey the desired message,
immerse shoppers in the world of your brand,
or optimise the space allocated to your products.
The correct use of these display solutions represents a real added value that should not be neglected.

Every project, whether it is marketing or not, must be prepared. Therefore, it is best to put the purpose and objectives for the project on paper. The design brief is the first and necessary step in the creation of a truly unique and captivating POP display solution. It is not easy to draft a comprehensive brief, but by precisely defining the playing field for your POP agency, you will save time, energy and a lot of disappointment. Also, a good brief ensures that the final POP display solution functions brilliantly in the retail space while meeting all your expectations.
Factors to be considered in the design brief: a checklist
Situation and context. Describe who you are, your organisation, activities and offer. What makes your product special? How can the consumer get the most out of it? Describe your brand identity and its promise, your values, positioning and competitors. Specify the graphic universe of your brand: logo, images, graphic codes, ...


Formulate the problem to be solved. Where do we start? Renewal of an existing display material? If so, evaluation, strengths and weaknesses of the existing material. Or, design of a new material? Why? A new product or a new brand? Looking for a new idea? Opportunities or strategic direction for this new concept?


Describe your target audiance, characteristics and insights. How will you reach the target consumer? What is the point of sale or type of shop where the material will be used (supermarket, convenience store, pharmacy, specialty shop, etc.). What is the target department or location?


Define the desired objective and benefit. Inform? Increase visibility? Stimulate willingness to buy? Promote market share? Orient customers? What is the core message that should be perceived and understood? Why should consumers accept your core message (brand promise)? What actions do you want customers to take?


Type of material, size and shape. Floor-standing unit, countertop unit, isle or wall unit, window display, shelving, retail fixture, merchandising solution? 1st or 2nd placement? Cross-merchandising? Specify allocated space.


Durability of the POP material. How long is the material likely to be used? Is it a one-off, temporary, promotional, semi-permanent or permanent POP material?


Products on display and other features. Describe your range, its organisation. Specify your planogram: number of facings per level, stock per reference, product dimensions, weight, etc.


Specify the dispositions of the retail environment where it is to be deployed + operational constraints related to logistics (delivery, packaging, palletisation, ...) or instore operations (assembly, installation, ...) Technical or aesthetic conditions related to brand or products. Indicate which materials should be avoided or preferred. Identify previous successes or mistakes, "unfortunate" experiences in a previous project, or "traumas".


Determine the quantities to produce and costs. Indicate whether it is a "one shot" project. Are multiple deliveries or production series being considered? It is advisable to also think about the indirect costs.


Timings: date of delivery, date of instore installation, but also other deadlines (internal meeting, trade fairs, etc). Specify expectations for deliverables, such as creations, design and quotes?


Ideally, your considerations engage all areas of your business, such as product and trade marketing, sales, logistics and procurement.

Formulating your POP brief is useful for framing your reflections. Of course, every assignment is different, but the design brief is instrumental to the success of your POP display project. And your POP agency will be able to better guide you through every step of your challenge, extending your imagination, combining all constraints, determine viability and make modifications for successful, quality, in-time and in-budget roll-out.

Date: April 2021 — bh
---
We would be delighted to assist you in the development of your next on-shelf material. Reach out today to take advantage of our expertise and our 25 years of experience!