How they influence shopper behaviour in physical retail?


7 types of

in-store messaging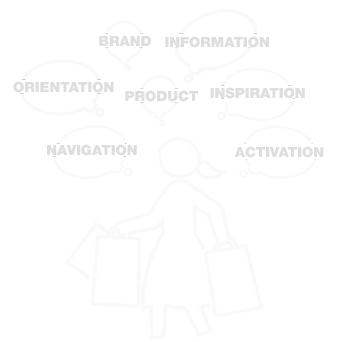 As the consumer pushes her or his shopping cart through a shop, she or he searches for relevant and readily available information to decide which departments to visit, which products to research and purchase. Meanwhile, an overwhelming number of messages are trying to trigger her or his over-stimulated brain.

Shopper marketing recognizes that the shopper is an audience. It aspires to attract his precious attention (and motivation). In this article we look at 7 types of instore messaging that a shopper comes across before actually deciding to purchase. Because the majority of her or his decisions are influenced by emotions, the most effective instore messaging appeal to the heart.


"Attention is focused mental engagement on a particular item of information. Items come into our awareness, we attend to a particular item, and then we decide whether to act.", Thomas Davenport & John Beck, The Attention Economy: Understanding the New Currency of Business / 2001 (wiki).
Chain stores typically have central operations departments dedicated to testing and rolling out messaging strategies. For small or independent retailers, messaging initiatives and execution are typically the responsibility of the store owner or manager.
Before you move on
For 25 years, we have combined imagination and industrial know-how to help brands and retail present products. Always looking for the latest trends, we offer relevant and sustainable display design solutions, multi-material in a combination of wood, metal, plastic, etc. We study the retail context and the brand's challenges, considering technical, aesthetic and budgetary conditions for 100% customised, durable materials.
1. The walk-the-aisles moment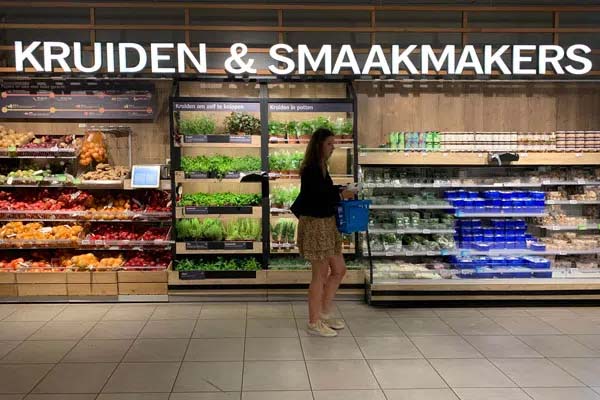 The shopper is often in a hurry looking for specific products. The vast majority of his shopping journey is spent to walking and navigation. Given the large number of products in a shop, it can be difficult for the shopper to find the products he desires, especially in supermarkets with 10.000's of items.

Relevant signage and navigational aids positioned throughout the shop ensure that shoppers find the products that meet their needs. These messages should be short, simple, direct, readable in just a few seconds, easy to digest for the shopper brain.
2. Products sell products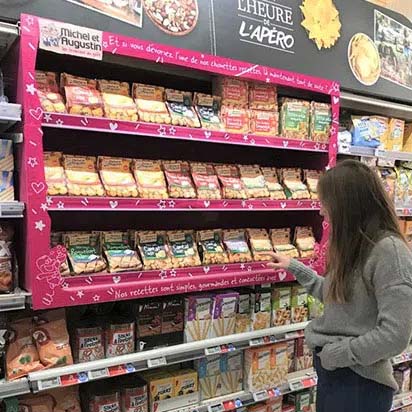 The focus of the browser-shopper is always on the physical product.

Product presentation and merchandising makes the merchandise "pop" and connects what the shopper has in mind with what is physically available in-store. Often, when the shopper is just browsing, presentation can activate impulsive or latent desires.

To win at this game, ask yourself one question: how findable is a product in less than 10 seconds?
3. Analysis paralysis kills purchase
Once the customer has decided to examine a department or a larger assortment, brands and retailers can help him make a choice. A challenge!

Consumers craves freedom and variety, but when they shop, they have trouble managing choice. Chances are that they get confused and doesn't purchase a thing, afraid of making imperfect purchasing decisions or lacking confidence in the correctness of purchasing decisions (consumer confusion).


MHD's Whiskythèque, made by Pilotes, helps you find your premium Whisky in 30sec
Orientation and merchandising tactics influence how choice is made. As a result, the shopper experiences a higher level of expertise and service, and tends to remain loyal to the shop or the department.
4. Dear brand, try not to tell too much!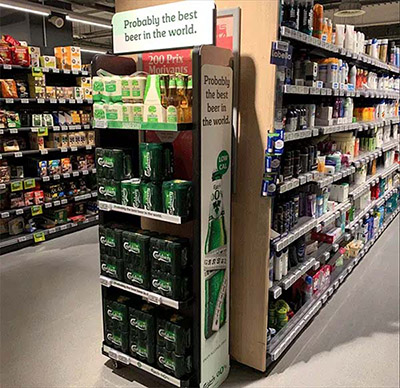 Making branding stand out in store can be challenging. While rushing through the shop, the shopper gives a brand not more than a quick glance. What values does the brand stand for? How does it appeal to its audience? A brand may have a brilliant story to tell, but it's irrelevant if the shopper doesn't see it.

So how can a brand message stand out in the shop? Eye-catching shapes, bright graphics or original materials can fully engage shopper's eyes. Or they can add service to faciliate a memorable purchase experiece (tip!).

Creativity, originality and consistency are essential to deliver a quick message. In other words, the shopper does not have to make an effort to understand and remember the message.

Telling too much is probably the biggest slip up, the shopper is already gone before the end of the story.
5. Information: keep it simple!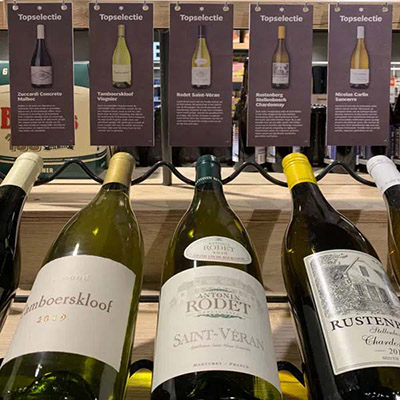 Sometimes the shopper wants to know what a product does for him. Or what makes a product special? How and when consumers can use or consume them? And how can they make the most of it?

Relevant information about product features can make the purchase experience easier. To be understood, make it short. Your customer barely wants to read anything, you better visualize what you want to say.
6. "I need ideas!" Be there and be useful
Sometimes shoppers don't know what they are looking for. If during a shopping trip inspiration is lacking, instore messaging can fill the gap. These moments can take different forms. A few examples: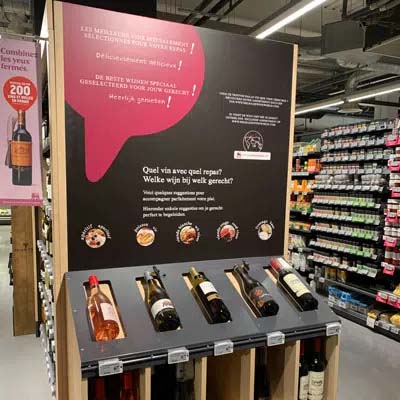 merchandising tactics that invite the shopper to touch products
"wow!" display and visual cues of how consumers feel
inspire moments of consumption (aperitif moments are hot today)
videos on how to prepare a dish
cross-merchandising material that brings together complementary products
touchscreens with fast, interactive bots
soothing music or the smell of freshly baked bread
sampling, tasting or cooking demonstrations that make mouths water
advice from shop employees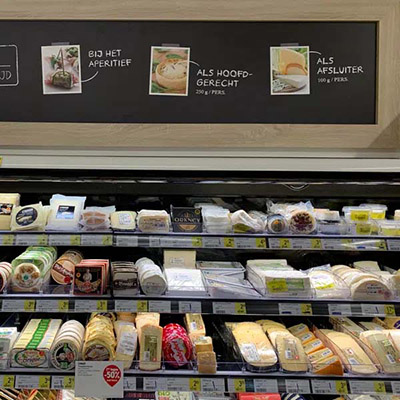 The better they appeal to the senses, the faster they get the imagination of the shopper running. Inspirational messaging work in just about any retail environment. They are not only an excellent way to remedy a lack of ideas, but also to bring new customers into a store or a department.
7. Dear client, do something! (before the next message hits you)
Call-to-action encourages shopper immediate responses – grab a product and examine it, try it, ask for information, read the brochure, take advantage of the discount today, purchase now (because limited stocks available)!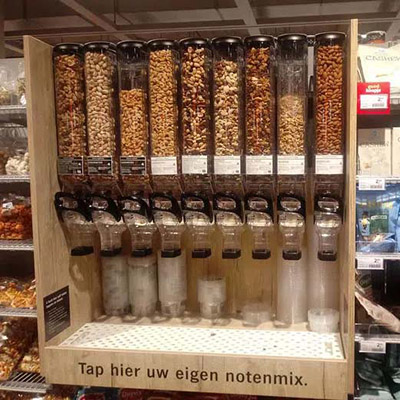 Remember that attention (and motivation) is rapid and transitory. Make it easy for the shopper to act, ideally purchase, ... everything has to be super user-friendly!
Key take-aways
Instore messaging should be simple, clear and easy to digest for the shopper brain. Its about location, merchandising, signage, graphic, price at two touchpoints and presented on heart level! Is this experience? Yes, it shows convenience, problem solving, suggests diner tonight and that fresh is healthy for us, it feels good all at the same time.

Shopper marketers are aware that retail is an incredibly attractive venue for reaching the consumer. Instore messaging need careful planning based on a clear understanding of who the target shopper is, his shopping behaviour, and how (and where) she or he can best be influenced.

Date: Sept 2020

Have the advantages of instore messaging aroused your interest? Reach out today, we will gladly ideate for your product.