POP marketing

materials: What are they?


Who uses them, how, why, and when?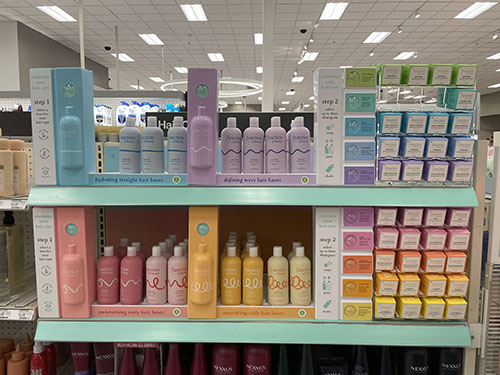 P
OP material (point of purchase, point of sale, POPM, POS, POSM, ...) is the col­lective name for all sales mark­eting, in­store com­mu­ni­ca­tion or pro­duct ad­ver­ti­sing solutions that sup­port or di­rect pur­chase beha­viour in a phy­si­cal re­tail space, where they in­fluence shop­pers.
All that has a form, all that shows itself, speaks to us, as if it had something to tell us - About people and things, Walter Weyns.

By whom is POP marketing material used ? And how ?
They are used by mer­chan­dising, sales or trade mark­eting profes­sionals aiming to sti­mulate sales to the shop­ping public through phy­sical re­tail lo­ca­tions. They are aware of the meaning POP materials can play on the shop floor to convey sales marketing and communication initiatives, e.g. for product launches, innovations, promotions, activations, ....

Often indeed, a consumer has been made aware of an advertising message broadcasted on other media (TV, radio, web, social media, magazines, mailings, catalogues, etc.). Once in store, the POP material takes over: the presence of the material refreshes relevant memory structures and seduces him or her towards the product, consciously or not. Shopping consumers appreciate the materials. The potential is important.
Before you move on
For more than 25 years, we have combined imagination and industrial know-how to help brands and retail present their offerings and strengthen their communication instore. On top of trends, we offer relevant and specific display solutions, always in multi-materials (wood, metal, plastics, etc.) We study a brand's context and its retail challenge, and consider technical, aesthetic, and budgetary constraints for 100% custom-made permanent furniture.
Why is POP marketing material used ?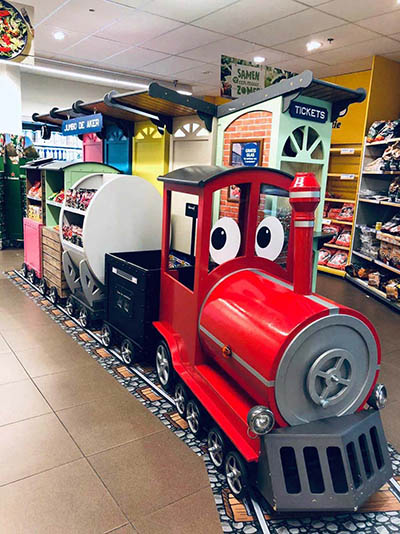 A hypermarket sells on average 100,000 references, a supermarket 50,000. Given this high number, the visibility of consumer goods on store shelves is low. By definition, when a shopper does not see a product, he does not buy it.

Point of sale materials increase the visibility of products and build brand's ability to be noticed in stores, where today the large majority of purchase decisions are made. It is then a question of establishing an emotional link between the product and shoppers.

In addition, a point of sale material offers the opportunity to communicate directly with shoppers. What makes a product special and how can consumers make the most of it? Companies send out a silent salesperson, as it were, who can serve every shopper at the same time. Beyond the product's features, they can communicate the values of the brand, what its niche is and which customer it wants to appeal to, all translated into a clear, coherent and recognizable message, adapted to the physical shopping context. A POP material makes it possible to concentrate marketing investments on the right people, those who consume the product.

Stimulate sales is ultimately the most important meaning of point of sale material. It puts the spotlights on a product, informs shoppers about the benefits of the offer and stimulates impulse or latent purchases. The ideal mix to deliver a significant increase in sales !

The material is usually the last step in a customer journey, certainly not the final one. After a point of sale activation, brand awareness continues to deliver results in the longer term.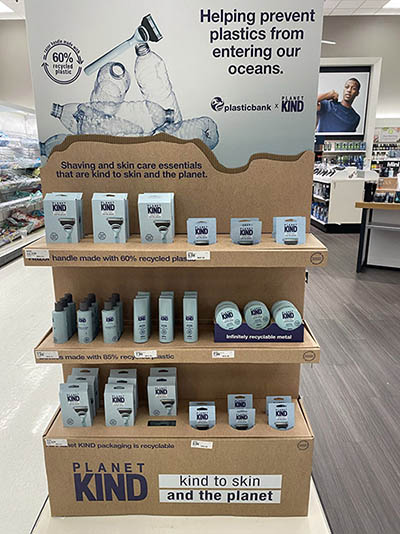 Every brand can benefit from POP material. However, it is important to conduct the initiatives according to the intended retail format, the category and profitability.
When is POP marketing material used ?
Promotional POP material, such as cardboard displays, stickers, posters, banners, hangers or leaflets, is intended to present the offer over a short period of time or seasonally.

Permanent or durable POP material, such as floorstanding or counter-top display units, on-shelf materials, custom-made shelving, on which products are displayed, add function, service and value, possibly providing clients with a memorable experience, e.g. by optimising the allocated space, increasing the readability of a range with a custom layout and organization, making the shelves more attractive, enhancing visual merchandising, re-enchanting the physical space in order to make the journey pleasant or save time.



Have the advantages of POP material aroused your interest? Reach out today, we will gladly discuss the possibilities for your product.

Date: July 2020.