Counter-top display unit
A counter display is a striking presentation on a counter, usually with smaller items that are sold as impulse purchases.
With its compact design, a counter display can capture the most strategic locations at newsagents, agencies, bakeries, pharmacies …
Attention grabbing
Easy to access merchandise impacts sales
Increases impulse sales
Stimulates latent buying
Enhances brand exposure
Elevates product awareness
Inspires and communicates product features
Ideal for temporary assortments, promotions or innovations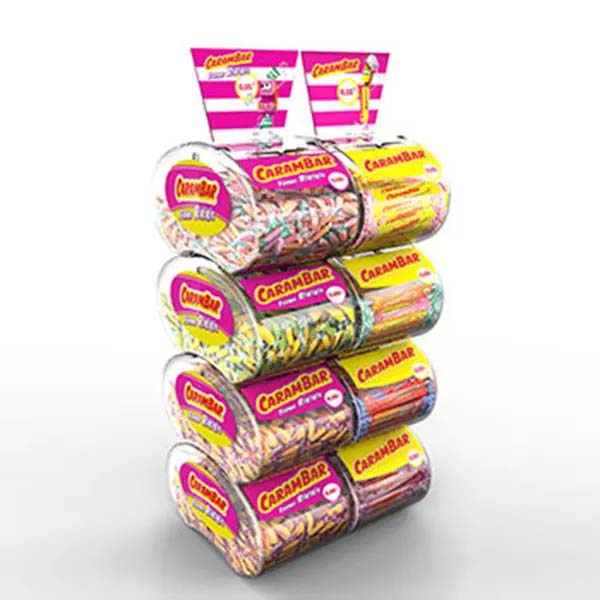 Dispenser
An attractive presentaion is a great way to get your product to stand out on the counter, the last possible place to influence buyer decisions. Dispensers combine beautiful design with customizable functionality. They can be personalized based on branding, colour, size and quantity of shelves.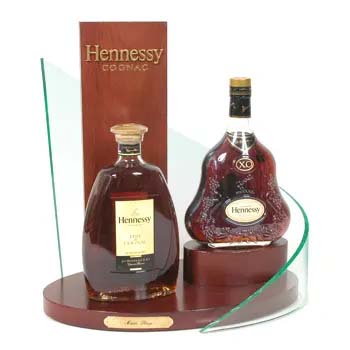 Glorifier or pedestal
Creating a three-dimensional visual experience, a glorifier represents the perfect platform to set your products in scene with almost unlimited possibilities regarding size, shape and material, intended to theatrically bring out the article's features or characteristics.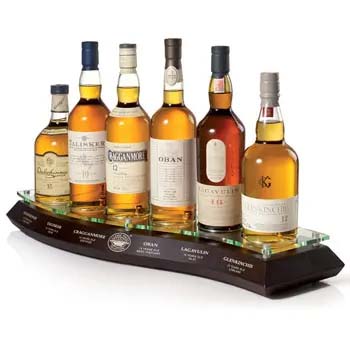 Sommelier or plinth
A sommelier or plinth is the best option for presenting a range on counters of hotels, bars and restaurants. These materials can display a series of spirits for an exclusive tasting experience.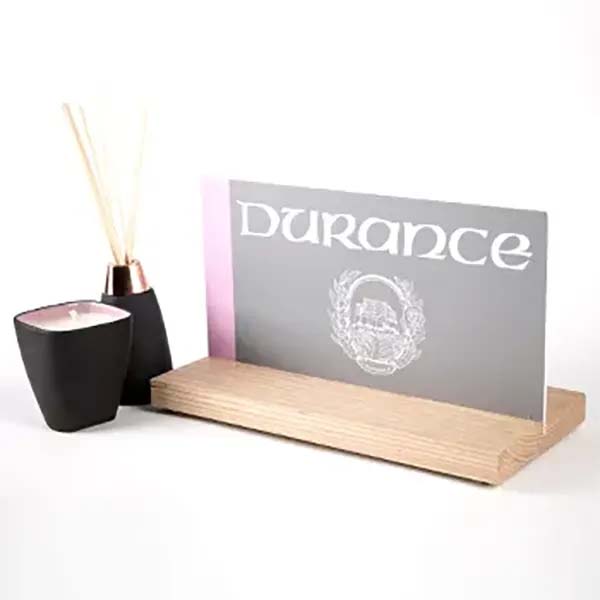 Branded item
The better option to make your brand stand out in a multi-brand environment is an attractive item that is purely focused on your brand or logo.
COUNTER DISPLAYS
Complemented with a striking merchandising concept from our designers and engineers, your counter displays will enhance your brand and differentiate your range from competing offers.

Specialists in multi-material fixtures, our engineers propose custom designs in all durable materials (metal, plastic, wood, glass, …)
FEATURES
Modulated, adaptable or mobile

Adapted to the shopping behaviour in your category

Creates a unique visual experience, with price, product and campaign information

Custom design according to your vision, specifications and objectives

Solutions with superior, customized functionality

Solid construction with one or more shelves

Multi-material in metal, plastic, wood, glass …
ADVANTAGES
Impacts visibility and sales

Inspires and attracts the attention of shoppers

Make your merchandise procurement easy

Enhances brand exposure

Stimulates impulse buying

Ideal for promotions and introductions
Get in touch
Contact our POP specialists directly. Every application is different and every project is a new challenge. Our specialists are at your service with advice and experience.
Adresse
PILOTES (Brussels Office)
Cyriel Buyssestraat 11,
1800 Vilvoorde
Your message has been sent. Thank you!