Retail shelving
and store rack
Focused on interaction and shopping experience, we study the retail shelving from where you sell with a full merchandising study of the assortment they display. Quality designed, using good aesthetics, with the right colour palette, contrasts in texture and a touch and feel adapted to your brand and your category, energetic shelving units will increase the perception of your assortment and brand. This is how you promote and simplify navigation and purchase at the all-important decisive moment.
With our experience in the field of presentation, merchandising, assortment segmentation and organization you promote brand loyalty. Various accessories can guarantee the practical layout of your retail rack. Optionally you can opt for shelves with LED lighting: these LED tubes are installed invisibly directly underneath the shelf's nose. We think along with you to innovate for an engaging shopping experience.
Sectors:
Food & beverages
Beauty & cosmetics
Health & care
Leisure & do-it-yourself
Toys & electronics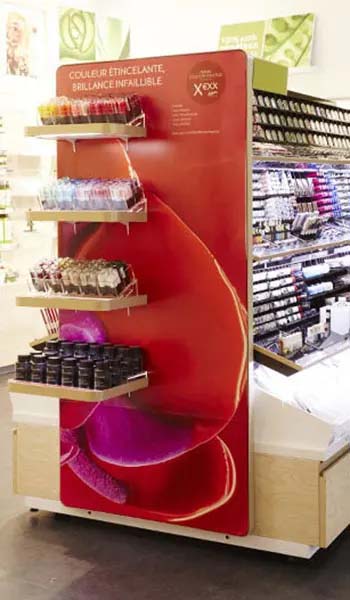 Gondola
Custom shelving conveys a brand's codes while glorifying the product range. Set out over several levels, the range is quickly readable by the shopper thanks to suitable and relevant organizations and an optimal layout.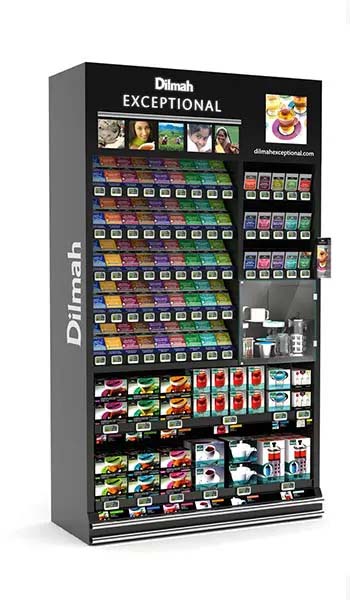 Custom retail shelving
Focused on action and shopping experience, reimagine the shelves from where you sell, using a specific merchandising approach; among others, these are the advantages of the custom shelving we develop.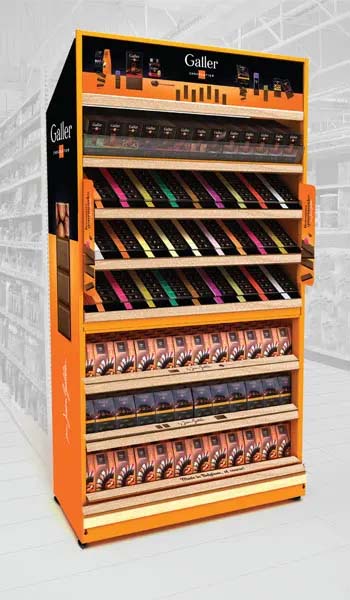 End cap
Placed at the end of an aisle to highlight a brand or product range, an endcap is associated with a display or commercial fixture. Easy to roll-out, they can be developed to carry and update varying communications.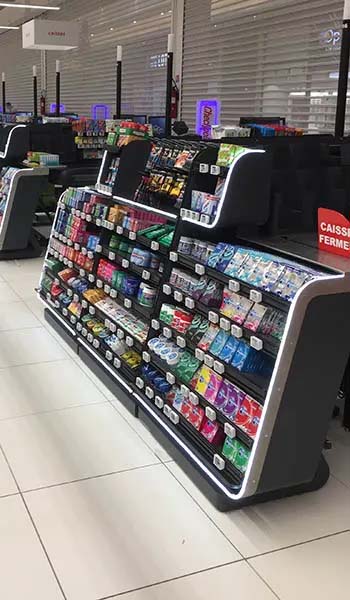 Checkout racks
A checkout fixture is one of the most tactical in stores. They meet the biggest irritation of shoppers, the queue. But it is also the place with the most interaction between consumers and shop associates.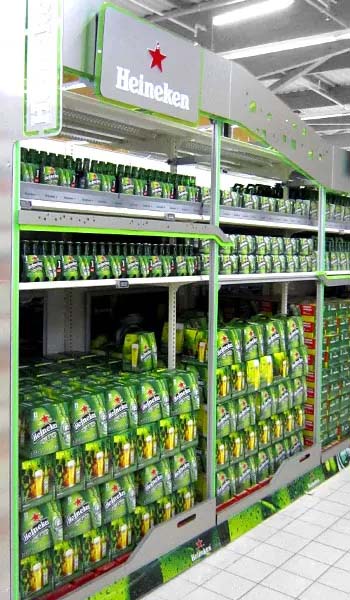 Shelf animations
Large quantities of similar items have a deterrent effect on consumers. By organizing the articles in groups or categories, with space for images, colour and contrasts, you help consumers to the right article in a friendly way.
Get in touch
We would be delighted to chat with you about your in-store challenge, your projects or ideas
Contact
Get in touch
Contact our POP specialists directly. Every application is different and every project is a new challenge. Our specialists are at your service with advice and experience.
Adresse
PILOTES (Brussels Office)
Cyriel Buyssestraat 11,
1800 Vilvoorde
Your message has been sent. Thank you!