Hey Google AdSense,


point of sale display is

contextual

marketing too!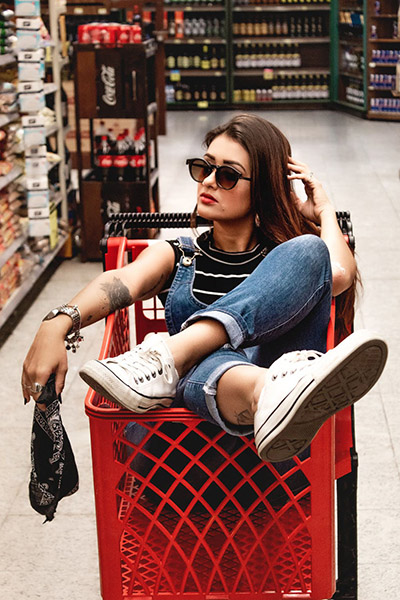 Pick up any news­paper or magazine. Chances are, you'll find hundreds of luring ads. Open a webpage, TV or radio, you'll be bomb­arded with promises of various brands, urging to engage.

Compare this to a relevant message that you receive inside a point-of-sales, when you are trying to make up your mind on what to buy. On the exact moment that you seek to fulfill your shopping needs, rec­om­men­dat­ions can orient you to the most adequate offer on the shelves.

How much of an impact do you think both scenarios make? Which are most helpful to your projects and priorities? And which do you prefer?
Before you move on
Designers and makers of point-of-purchase materials, display, merchandising and commercial furniture to equip shops, team Pilotes is committed to creating 100% custom-made, multi-material solutions, with a focus on environmental and societal benefits.
What is contextual advertising?
With the impending demise of 3th party tracking cookies and be­havioural target­ing, contextual marketing (contextual targeting, context marketing) is picked up again by online advertising strategists. It's a form of targeted advertising relevant to the medium's content, such as a webpage. Instead of user behavior, it scans the webpage for keywords and returns recommendations based on those keywords.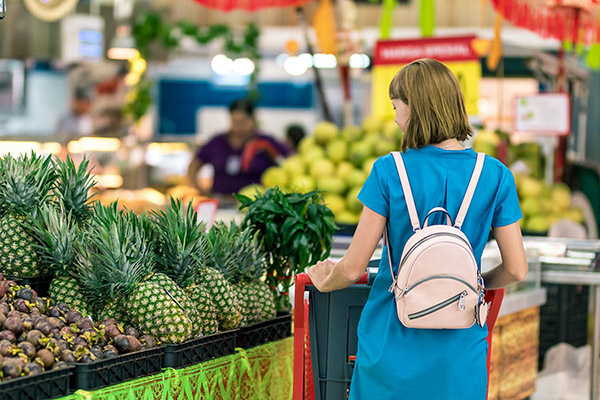 For example, when a user views a sports page, he may receive recommendations for sports-related products. Because they are targeted, the ads are more likely to be clicked. Online marketing through context, such as Google AdSense, is likely to gain renewed importance.
Point-of-sales campaigns are contextual
Context can be the current location of the audience. The point of sale is an ideal location for your messaging. Your customers are there and they came to shop, they are ready to listen to what you have to say.

According to re­peated en­ga­gement stu­dies, shop­pers are swayed by point of sale messaging. They lead to pur­cha­sing de­cisions and impulse buys:
75% of buying decisions are made in-store
60% of consumers are primed for brands that communicate in-store
60% of shoppers make unplanned purchases while shopping
16% of these impulse purchases are driven by point of sale display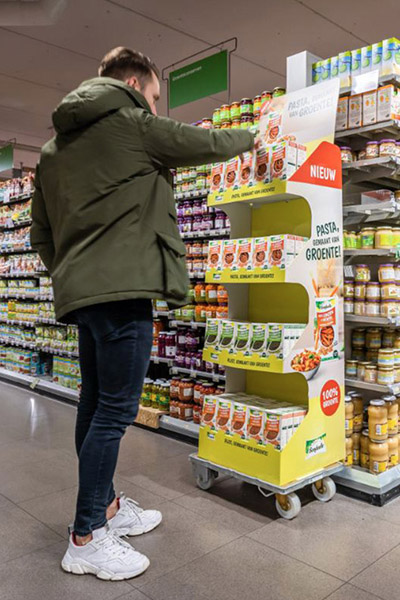 The core of all relevant advertising has always been to get the 'right' message in front of the 'right' audience at the 'right' moment. Point of sale display can bring in the three trump cards in one stroke.

A point of sale display not only promotes sales and encourages impulse buys, it can also help to meet other marketing objectives:
gain retail visibility / drive likability for brand or product
introduce a novelty / highlight an innovation
orient choice / inspire / improve shopping experience or convenience
demonstrate functional benefits of a product
embed branding for higher impact of an offer
enhance tactile experiences / let the consumer fully experience a product
create cross-sell or up-sell opportunities
...
By definition, point of sale display materials are contextual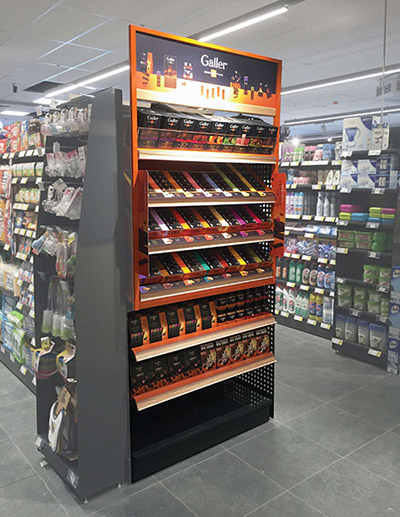 Point of sale display materials provide powerful opportunities to meet the objectives of any marketing campaign. They are contextual solutions that have unlimited versatility. To make these materials effective, it's essential to meet a number of technical and esthetical conditions imposed by context.

Let's look more closely at the most important ones.
Retail format, category and location
First, it's essential to integrate the conditions of the targeted retail formula (size, layout and categories). This practical reality is undeniable: the codes are different depending on whether your products are intended for supermarkets, convenience, softline or specialist stores. No matter how spectacular, a material is likely to be overlooked if shop owners consider it's inadequate with the physical space or irrelevant to his objectives.

For exemple, the conditions differ for a display for a DIY store (higher demand for technical or educative information) and a material for supermarkets, where more importance is given to originality and visual appearance.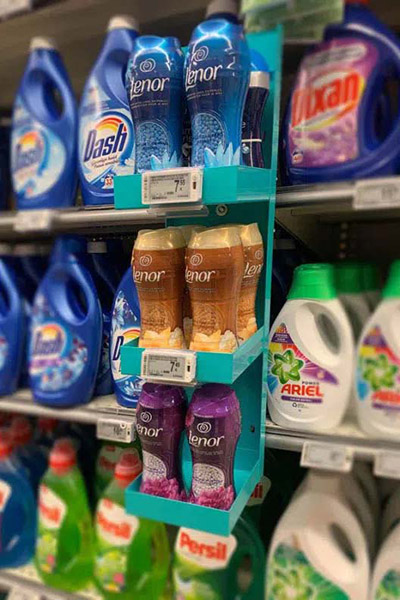 Because they are fully independent, point of sale display materials can be placed about anywhere in the shop: on the floor, as an isle or against the wall, on the counter, in front of the checkout zone, on the shelf, on the fast track, at the end of an aisle, in the window ... each location comes with different codes.
Types of point of sale display
There are several things which matter when it comes to display effectiveness. The key one is 100% customization, because there are infinite good possibilities within the diverse field of point of sale marketing. Focus on durable materials, we mention a few:
floor-standing or countertop units, stock-holding or not, isle units, display cases, dispensers, spinners, info stands and kiosks
shelf-stoppers, on-shelf units, frames or animations, clip-strips, sidekicks or power shelfs
linear shelving, end caps, checkout units
smart or connected units, displays with digital (touch)screens, smart shelving
Lifetime expectancy, resistance and functionality
The same applies to expectations in terms lifetime and mechanical strenght. They differ for example for an animation placed in a window or a product presentation on the shelf of a supermarket.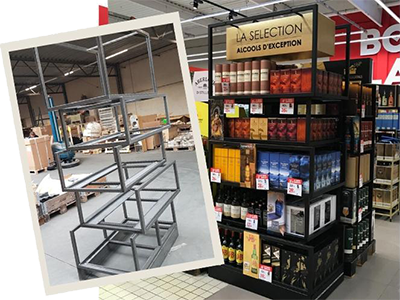 Always aiming to reduce raw materials and weights (save the world and pay less!), the choice of materials is governed by the capacity of a display to perform the functions for which it is designed. The load-bearing capacity must be taken into account in the design of the structure, assemblies and materials.

Also, it is vital shoppers can engage with the products presented on a display unit, always in good shape, also after being replenished many times.
Think materials!
Wood, metal, plastic, glass, cardboard ... the materials of point of sale display influence shoppers in many ways. A well-chosen mix can embed the DNA of the brand, immerse users in its story or bring a touch of authenticity.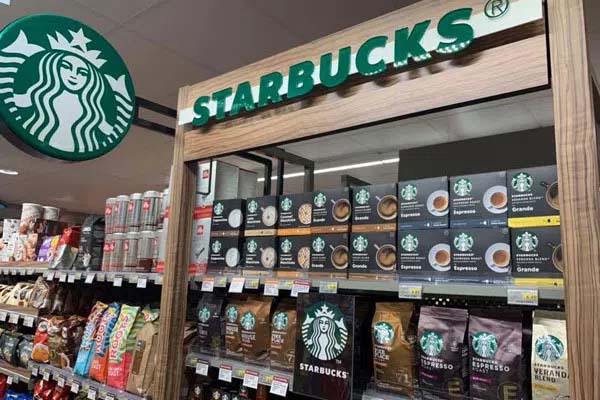 When considering a point of sale solution you need to think about the suitability of materials. They should match the category of the products (food, drinks, frangrances, cosmetics, apparel, DIY, etc.), as well as the objectives and context.

The key being visually appealing, choice of materials can help to meet a number of less emotional, more technical objectives, such as budget, lifetime, mechanical strength, resistance, engineering, ease of assembly, compliance with standards and regulations, eco-design and end-of-life, …
5 golden rules for a successful point of sale campaigns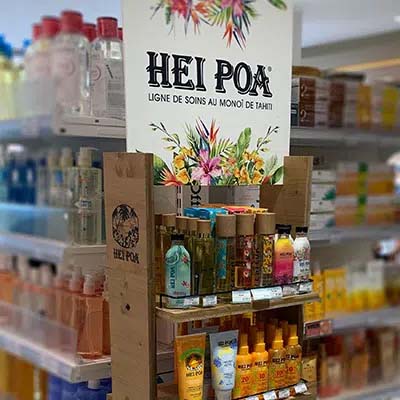 To complete this article, let's remind the 5 golden rules we recommend for a point of sale campaign to be successful.
1. Plan your project
Allow three to four months before a material is set up in-store. It takes an average of three weeks to make a prototype and six to eight weeks for production.
2. Focus on functionality
Without completely losing aesthetic qualities, practical considerations are essential: tailored to the target retail format, category and location, clear and simple presentations come with greater effectiveness!
3. Involve all functions
Share your plan internally to optimize it! Marketing, finance, procurement and sales ... each function becomes an ally to rocket your plan from idea to reality.
4. The product is the start of the creative brief
A briefing sets the game plan for the creative process. It cannot be too precise. How many products should be presented, the brand's story and values, promises and product features, graphic codes, deadlines, volumes and budgets, …
5. Anticipate logistics and store operations
A display is a as successful as its installation in-store! The last stretch of your point of sale campaign, logistics and roll-out, should be carefully anticipated.

Date: March 2021 — bh
---
A point of sale expert who knows how to listen and understands your context will provide the best solutions. Reach out today to set up a free consultation. We will find the best solution for your brand.