Are sustainability and attractive
POP materials compatible?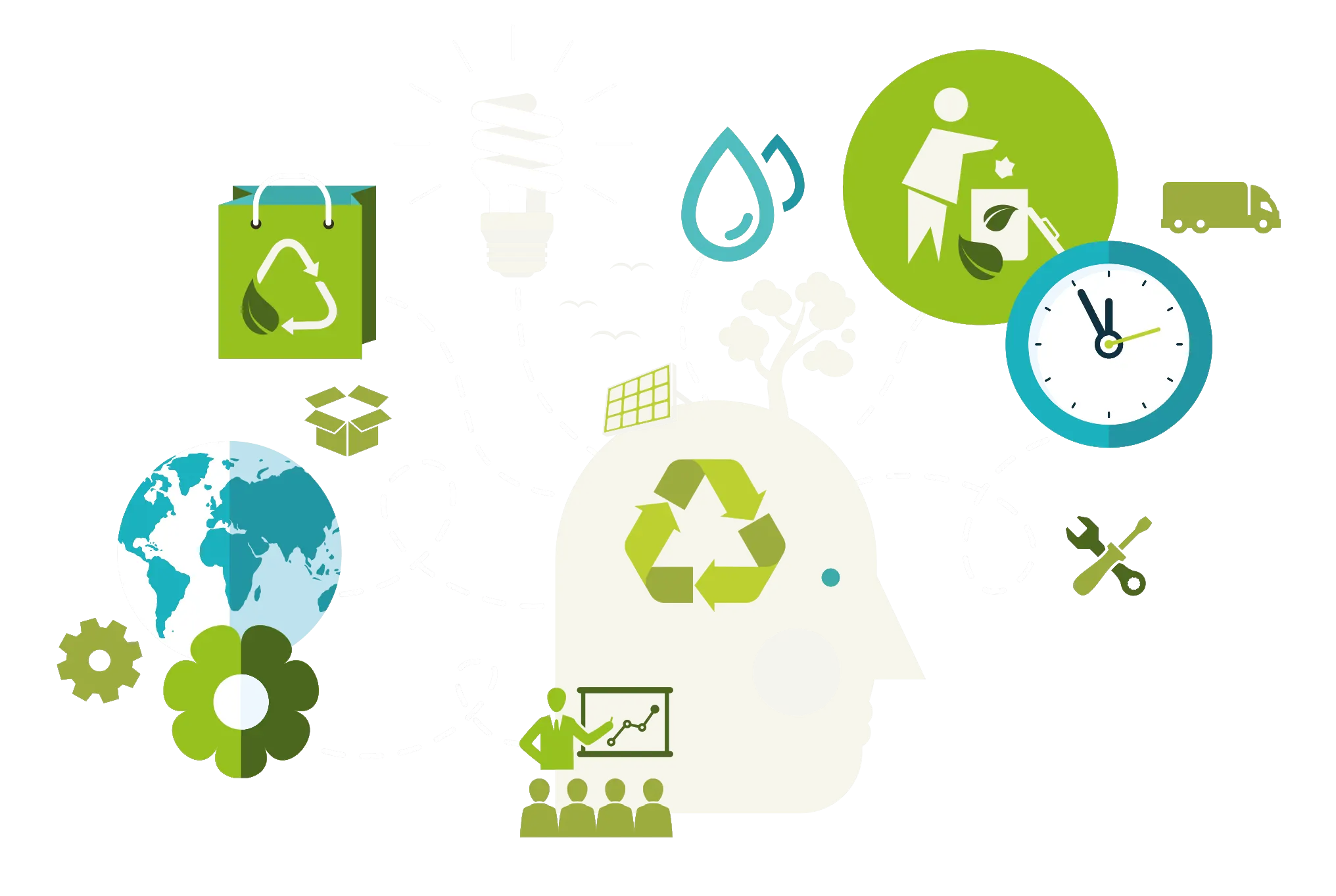 P
oint-of-sales is the collective name for all materials that stimulate and orient purchase in physical retail spaces. They are used by marketing professionals who are aware of the meaning these tools can play to convey communication initiatives in-store, e.g. product launches, innovations, promotions, activations, etc.

The materials are supplied by the point-of-sales industry. Because of the variety of solutions, makers are likely to consider 100% custom-made designs, together with the suitability of the raw materials to use (cardboard, metal, plastic, wood, glass, electronic components, etc).
80% of environmental pollution and 90% of manufacturing costs are the result of decisions taken at the product design stage
- EU Ecodesign Directive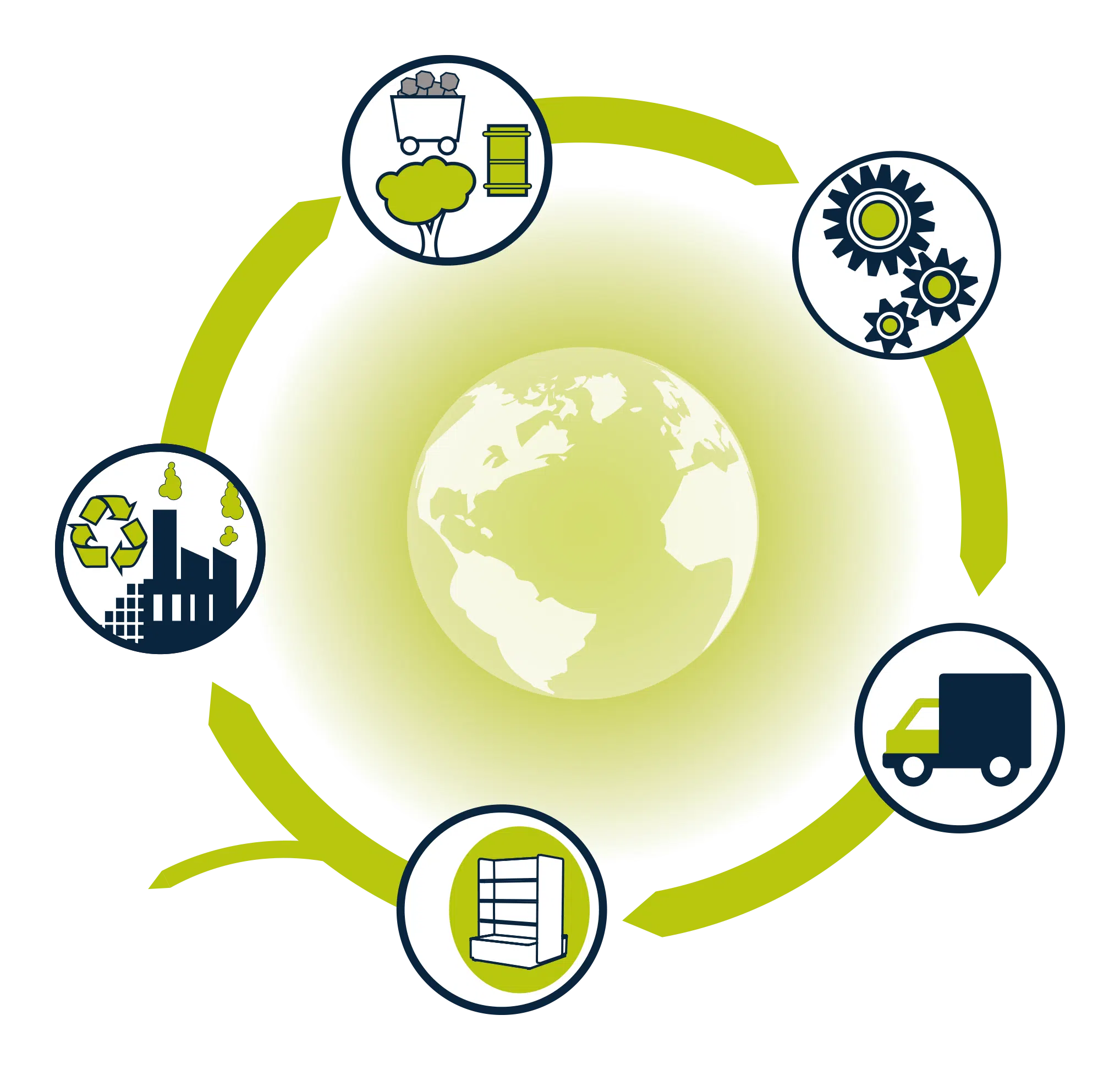 Though ecodesign (environmentally conscious design, sustainable design, etc.) does not compromise in any way on the effectiveness nor the desirability of an initiative, it aims to reconcile all conditions to reduce its ecological impact.

Let's have a look at some of the most important ones.
1. Ressource and material efficiency
The motivations for efficiency include reducing the consumption of resources (raw materials, in and out logistics, energy, emissions and other impacts) to obtain the same goals.

For any new development a formal start is commendable. The creative brief sets the most essential goals, identifies secondary ones, describes the in-store environment, functionality and the pursued lifetime of the display material.
At the end of the road, ecodesign has subsequent though important benefits. Display materials that are more "efficient" are likely less expensive.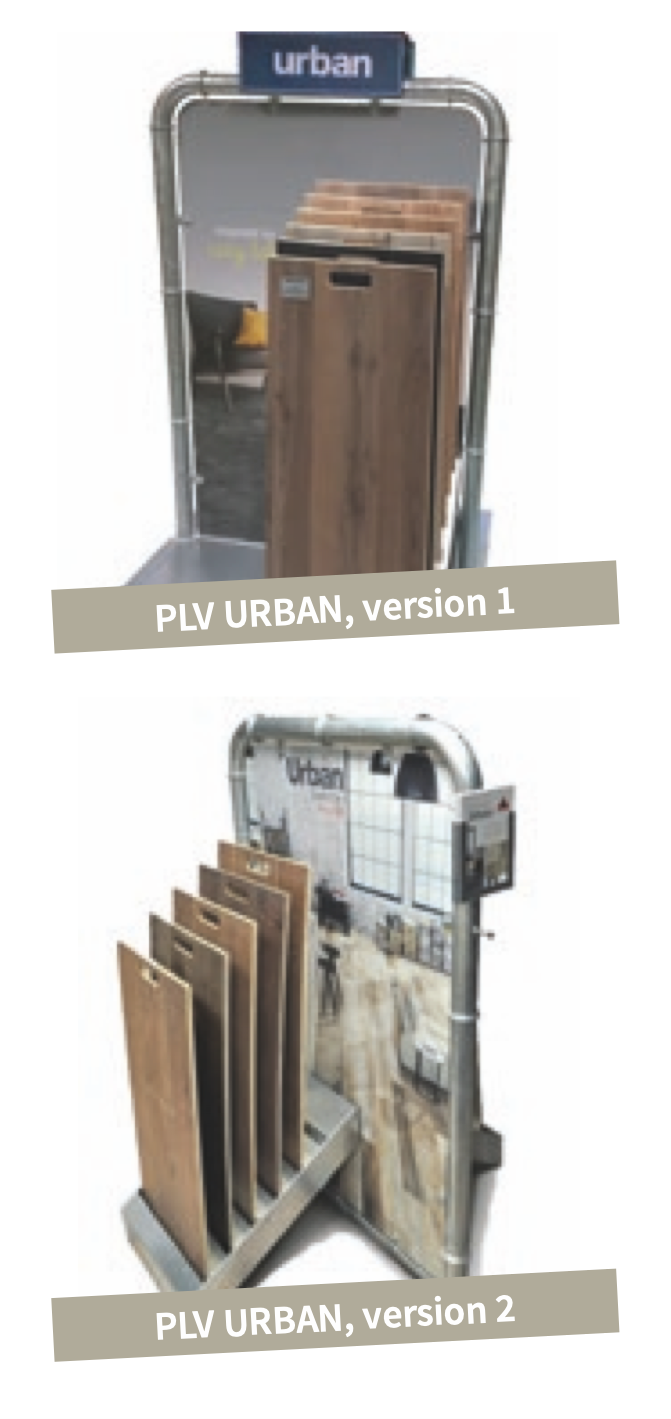 As an effective answer to a brief, the display builder will ecodesign a solution, measure its total resource consumption (expressed in carbon dioxide equivalent) and identify opportunities to make it out of less resources than an alternative version.
2. Choose recycled raw materials
Smart designers know how to use recycled materials to their advantage. As recycling rates are growing, making products from recycled materials reduces waste and reuses resources rather than requiring the eco-unfriendly processing of virgin ones. They also require less energy to manufacture. Any ecodesign process measures the ecological benefits of a design by identifying and by measuring the use of recycled materials.
3. Choose recyclable raw materials
Ecodesign makes prudent use of the available resources. Recyclable materials are great approaches to moderate resources. Therefore, it is essential to know which the recyclable raw materials are and to measure them in the eco-design process. This effort includes providing disassembly instructions to facilitate sorting and recycling.
4. Consider all environmental impacts of raw materials
Ecodesign should secure our planet from multiple points of view and minimise the use of hazardous substances. Not only CO2 emissions, but also acidification, global warming, human health, depletion of abiotic resources and eutrophication are some of the concerns that should guide the choice of materials.
5. Take into account life extension and repair
These concerns emphasize more on waste avoidance. They may involve continued use of a material beyond its original design life (eg. a display material can be transformed in a book shelf).
Ecodesign at Pilotes
We believe in making the most innovative POP materials. Products that are relevant, practical, well-designed and adapted to the target public, articles presented and brand. Products that are made, rolled-out and used with care for the planet and its people. We truly believe we all collectively have a responsibility to progress towards a more sustainable future. This means we are constantly adapting how we conduct our business, whether it be in the choice of design and raw materials, in the way we package and send out our products or in our daily practices.



Based on our concerns for the environment, our engineers are guided by the sustainability and the impacts of the display material they design. During the product design stage, they can quicly calculate and compare resource and energy consumption, transport volumes and its CO2-equivalent over its entire life cycle.

Additionally, the tailor their designs to fit functionality and the pursued lifespan. More environmentally friendly or recyclable materials are considered, and the reuse of raw materials is optimized.

Our ecodesign approach covers the different stages of our production chain:

UPSTREAM: exchange experiences and ecodesign strategies with our partners.

INTERNAL: strengthen and respect our ecodesign strategies.

DOWNSTREAM: propose designs with calculated ecological benefits for our customers.
Our commitment: Life cycle thinking
In order to achieve good ecodesign, we work with our clients to optimize all the basic conditions.
optimization of weight and raw materials
adapt design to essential functionality and lifespan
preference for recycled and recyclable materials
reduce waste
optimize packacking, minimize volumes and transport
reduce energy consumption
reduce hazardous substances
anticipate end of life
...
During the design of each display material our eco-calculator measures the impacts on multiple points over its entire life cycle. We developed our eco-calculator together with external experts in 2011 and is multiply certified. This tool is constantly evolving and regularly updated.


We want to have a positive impact on planet and people. Given the current environmental and social challenges our planet is facing, we are aware that there are still a lot of further actions to be taken. We believe in making realistic and permanent changes that will help us reduce our burden on the environment while also supporting local communities. We want to be held accountable and believe we should be transparent towards our stakeholders on our current policy and the actions we are undertaking. Only together we can create a more sustainable future.
Our corporate social responsibility policy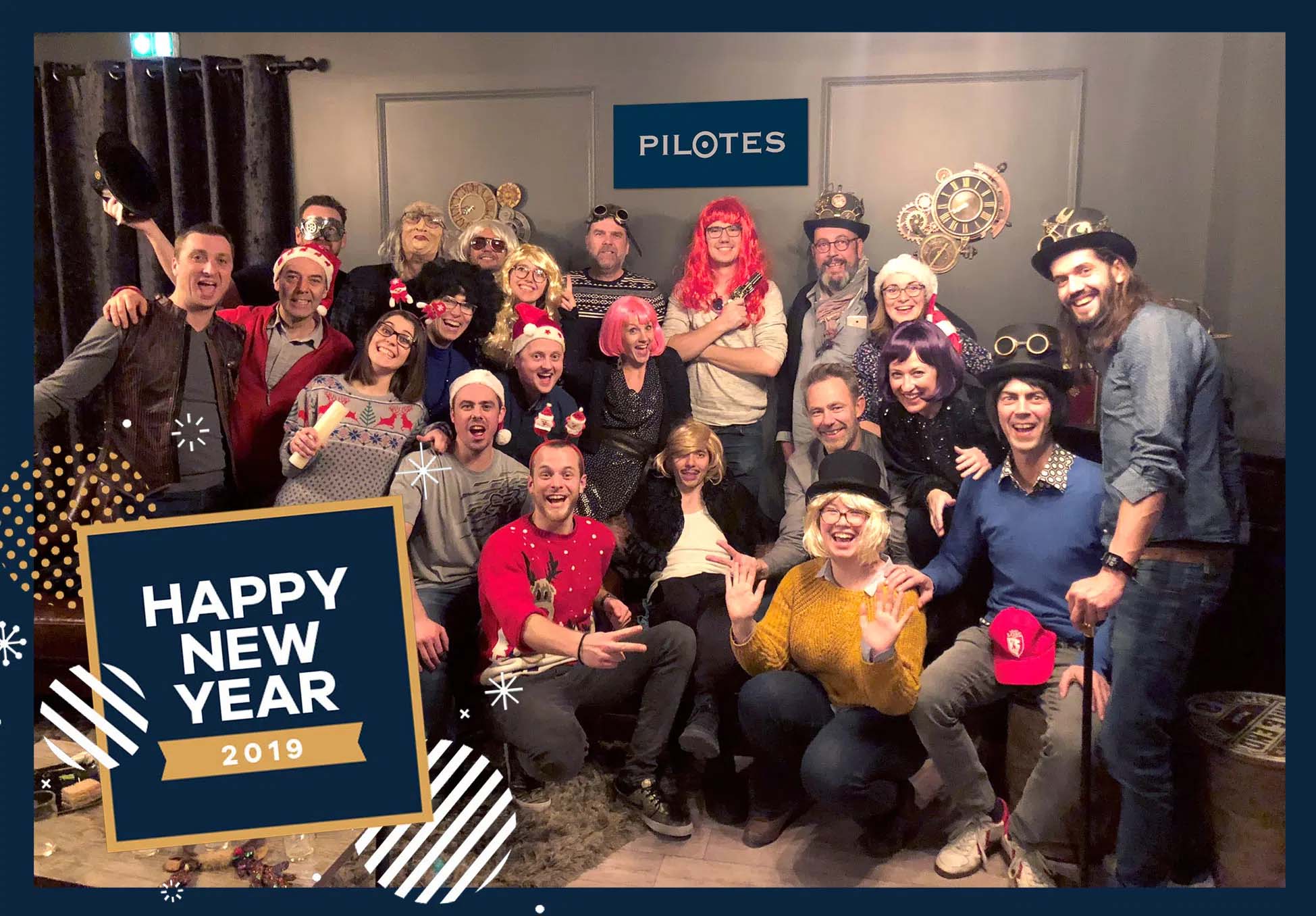 At Pilotes, we are committed to providing well-designed instore solutions that respect our planet. Sustainability is part of our DNA and plays an important role in the development of our activities in the point-of-sale marketing sector. For us, sustainability reflects family, craftmanship and industrial values, and is always meaningful.

In 2011, we decided that we can no longer design our materials without a determined commitment to the environment. Our concerns cover the entire planet, and we recognise all natural resources as valuable. We want to fight waste and misuse, both in our industrial strategies and in our day-to-day operations.

With our heritage of a family operated business, we naturally recognize human values. We create, design and produce with respect for natural resources, but also with respect for People - employees, suppliers and customers. The resulting economic balance forms the basis of our corporate social responsibility.

More than decreeing our policies in written, we strive for greater involvement in a participatory style, which is the most important source of motivation and creativity for all our colleagues.

Together with our desire to reduce our ecological footprint in our region and to stimulate the regional economy, we see the future of our company anchored in a regional structure.