How to deal with too much choice in shops

and how brands and retail can help you

Do you like waffles or shortbread? Chocolate or peanut butter biscuits, or rather healthy? Perrier, San Pellegrino or Spa, intensely or light sparkling? A last-minute holiday now? There's a sunshine-all-day waiting for you on a hundred-and-one beaches! When you know what you're after, can you quickly take your pick? On other occassions, you're not always ready for a treasure hunt, because you may feel overloaded by choice. This article explains the paradox of choice in shops, and provides a few tips on how to make choice comfortable and intuitive.
1900 words
#retail #merchandising #choiceoverload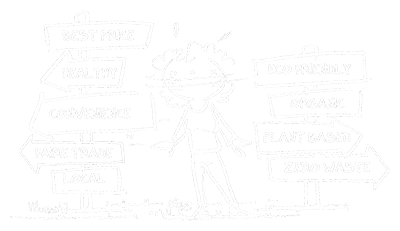 As a consumer, and not only then, you make hundreds of decisions every day. Which neckline suits you best, a V-neck or a round neck? Which wine do you choose from the menu? Left to chocolate, right to chips, or straight to the fresh department? When faced with choice, you feel stress rising.
You expect your favourite shops to answer to the latest trends: healthy, eco, organic, vegan, gluten free, zero-waste, convenience, local, indie brands, hot now, fair trade or, today not unimportant, the best price. Limited choice feels like you are sacrificing autonomy, control, or freedom. And you are more assertive than ever. What you buy aligns with your values. Social media platforms are your megaphones of your preferences, following each other rapidly.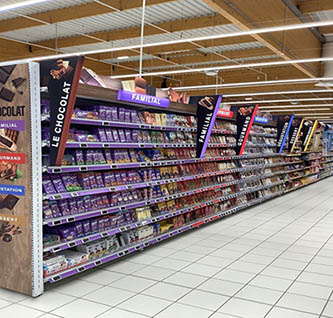 Shops want you to be satisfied. They want you to find everything you need, so that you come back. Some shops play the game in which big numbers win. As a consequence, shelves are packed full of products you are not interested in. Finding the right product can become a nightmare.

Or fear of choosing a wrong product (choice overload or paralysis) turns choice into a curse. Excess of choice results in dissatisfaction, a feeling of discontent during and after making a choice. It may sound counterintuitive, but choice can make you unhappy. Among all the options competing for your preference, it is so difficult to choose that you hesitate, postpone, or regret.
The jam experiment
An experiment conducted in 2000 in a Californian grocery shop showed that excess of choice result in lower buying intentions, fewer sales and less revenue. The psychologists Sheena Iyengar and Mark Lepper offered visitors a tasting along with a discount for an assortment of 24 exotic jams. The tasting event received a lot of attention, but only 3% of those interested bought. In a similar set-up with a selection of six flavours, 30% of tasters acted on the offer. And when the researchers surveyed the participants, the latter group proved on average more positive about the product (source).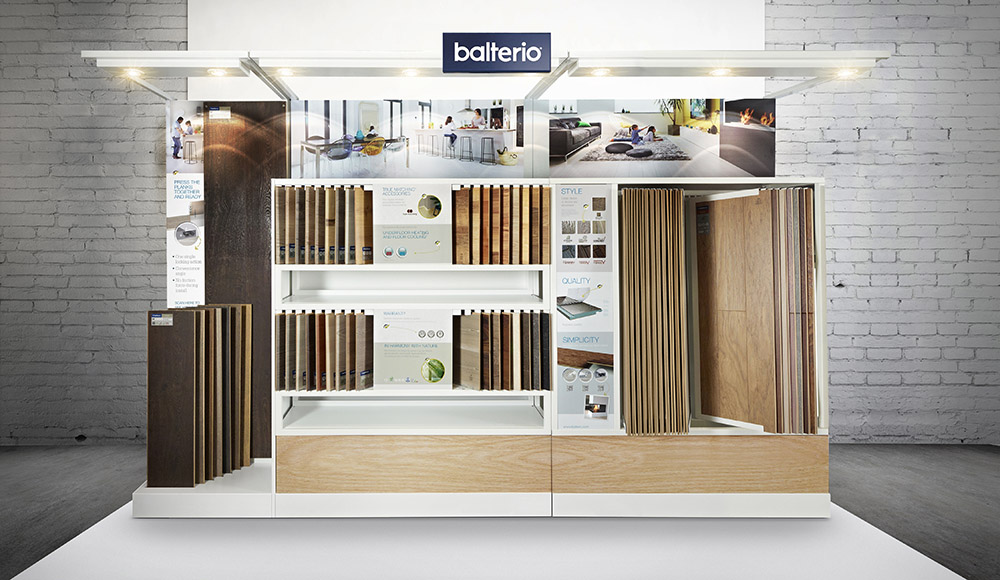 "An excess of input leads to angst, indecision, regret, and ultimately lowered satisfaction with both the purchase process and the products themselves."

— Barry Schwartz, The Paradox Of Choice, Why More Is Less
Before you move on
Combining imagination and industrial knowhow, PILOTES creates and makes customized, permanent, and multi-material point-of-purchase solutions and furniture. We specialize in meeting the unique in-store and merchandising opportunities and challenges faced by brand manufacturers and retail companies. Our goal is to promote visibility, attractiveness, and sales by effectively and simply subliming product offerings. At the same time, PILOTES offers strong ecological and societal benefits.
1. Heads or tails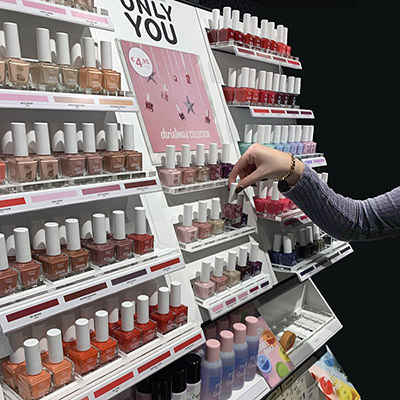 When your thoughts do not lead to a clear verdict and doubts remain, you leave it to chance. To reduce excessive choices, you already filter a lot, consciously or negligently. According to a study on your behaviour in the biscuit department of an Italian supermarket, you only see 15% of the offer (source).
"According to researchers, grocery shoppers purchase only between 150 and 250 different products every year. That's about 0.8 % of the store assortment in the case of smaller city supermarkets, or 0.16% of a hypermarket. A typical shopper, therefore, ignores more than 99% of the assortment in a grocery store, for various reasons."

Nikola Nenadic - Igigi - Your guy in the store
For manufacturers and retail, casting or curation is a constant exercise. You don't want the offer to be too wide, but neither should it be too narrow. It's not easy to find the balance between what you want, and what you don't want anymore. It requires a thorough understanding of supply and demand, a constant conversation between retail and manufacturers, and understanding your consumption habits, and those of other targets.

(Related article > The planogram explained)
2. Engage in a dialogue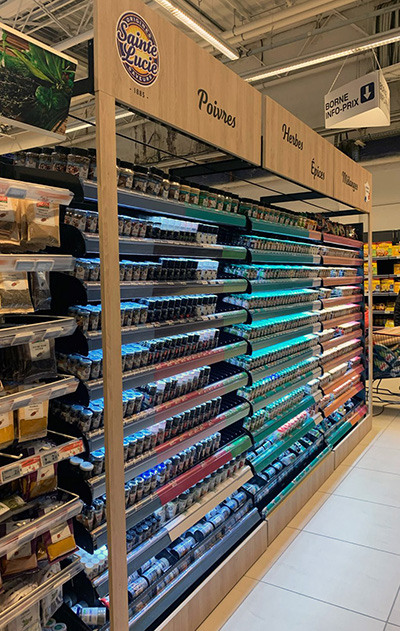 Personalised recommendations is one of the essential reasons why you go to a shop. Shop associates and instore communications play a crucial role in providing advice. But today, you come in as an expert. You're after in-depth knowledge of products, and easy access to information on which product best suits your needs. Without giving the impression that you are giving up freedom, brands and retail can help you to make an informed purchase decision, Instead of selling, or presenting you with their lastest TV ad, you want them to solve your buying problem. Only then they make sure you are satisfied.

In self-service shops, staff is less available for help. If you are among their target group, brands will make sure they stand out for you, that you see their products and that their messages and display match your motives, goals, values and shopping mission.
"The single biggest driver of stickiness, by far, is "decision simplicity"—the ease with which consumers can gather trustworthy information about a product and confidently and efficiently weigh their purchase options. What consumers want from marketers is, simply, simplicity."

To Keep Your Customers, Keep It Simple.
The best brands know you appreciate simple terms. Their messages are easy to digest and they get it across in seconds. After all, in most cases, your shopping trips are busy and your attention span is short. That's how you eventually end up becoming a fan.
3. Avoid disorganized shelves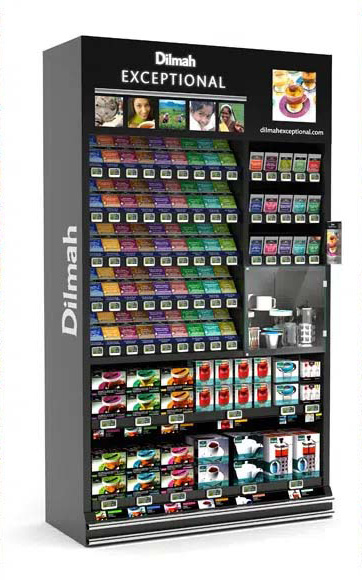 Avoid cluttered and disorganized presentations with similar items scattered all over the shelves in random order. They appear overwhelming, especially when you are unfamiliar with the assortment. In a subtle game of seduction and dialogue, with the right presentation and organization, shelving should help you to compare different options. Therefore, merchandising professionals divide the offer into groups, and delineate assortments or categories. Furthermore, they can provide additional information on the shelves. Clear, concise and pleasant labels, but also the use of colour and illustrations on profiles, banners, and cards can inform you on what is important to make the right choice.
Because in general you are not too keen on checking product labels, all these efforts contribute to quick orientations and readability of the shelves. They reduce times and ensure that you can reach a decision with confidence, because the likelihood that you don't buy anything increases with the time you spend searching.
(Related article > The merchandising materials to organize shop shelves)
4. Trust your impulses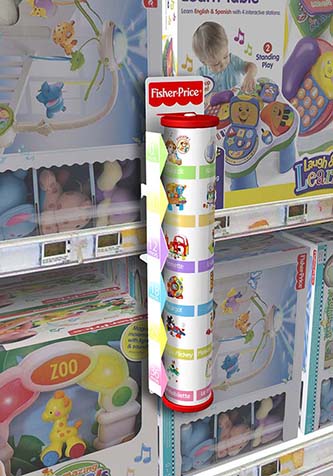 All too often, you just don't want to put effort into a purchase decision. To make your journey easier, you then 'wait' for impulses. Discounts or specials make it easy for you when you are in price-sensitive mood. Additional visibility materials can unleash the power of a brand you like. Are you into a superior product? Quality presentations will attract you, or convince you to upgrade. Are you feeling more adventurous? A certain dynamic can grab your eye for a novelty. Other impulses can suggest a solution, or an occasion, rather than a product. The best shops make sure that there is something for all of us!
There are several initiatives brands can develop to trigger impulses, keeping you curious and engaged. One possibility is the use of temporary or permanent display materials, on the floor or on the shelves. But you may also react negatively to an excess of impulses to decode. So, activations are OK provided they are well executed and do not confuse you. Furthermore, you buying behaviour is about much more than purely rational transactions. Because you decide many purchases on an emotional basis, it is essential for brands to use materials that appeal to your heart and evoke emotions.
(Related article > Product activations: on the role of POS in the product marketing mix)
5. Use a choice funnel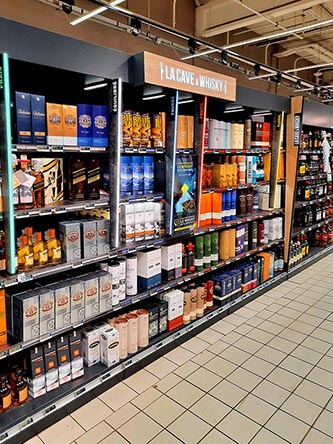 Choice stress is especially common when you are less informed about different options, or if you are not exactly sure what you are looking for. With a choice funnel, or a decision tree — a tool you know from online shelves, shops can better inform you about what is available, and ultimately, what is best for you. A choice funnel consists of steps where you are guided along different questions to define your needs and wants and identify the best option for you.
CASE: La cave à whisky at Carrefour
For ranges of up to 100 whiskies in hypermarkets Carrefour, the liquor giant Moët Hennessy Diageo (MHD) asked us to conceive an interactive choice funnel that is fast, simple, and intuitive. With a personal, unique, and fun conversation about your preference and needs, a digital cellar master (a chatbot) guides you in less than 30 seconds. 'What is your occasion?' is among the options. To conclude the journey, yout are shown the location of the product, along with a product page with engaging and valuable content about recipe, flavours, provenance, cocktail recipes ...

Vertical segmentation, additional communication on shelf edges and colour coding further create a space that attracts you to shop from the range. The app's usage data provides instant insight into consumption trends.

This installation is a great way to add value to your shopping experience. How do consumers react to this new technology? And what does it bring in? Read more about results of this innovative merchandising concept here.
Jan. 2023 — bh
---
Because happy shoppers spend more and keep returning, Pilotes is focused on developing better shopping experiences, helping shoppers to find products, making brands resonate with shoppers, and increasing sales for brands and retailers. Do you want to improve the appeal of your offer in shops? We are happy to help you develop your specific shelving and display, always adapted to your context and brand. Contact us, today!