Why should
merchandising

matter to you ?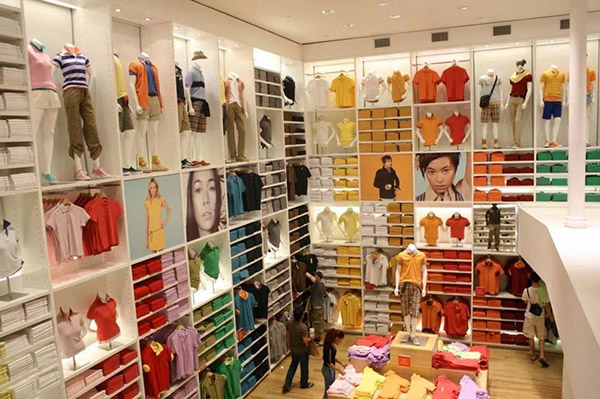 Research shows that up to 76% of customer purchase decisions are made at store's department level. Considering this observation, merchandising offers opportunities to generate revenue.

(Visual and retail) merchandising refers to the diversity of communications vehicles available to present consumer goods in the best possible conditions. Merchandising stimulates interest for brands and items, entices customer purchase behavior, encourages impulsive or latent buying, and thus, promotes sales. The goal of merchandising is to support an outstanding shopping experience, the final piece of the customer value puzzle.
Before you move on
Designers and makers of point-of-purchase materials, display, merchandising and commercial furniture to equip shops, team Pilotes is committed to creating 100% custom-made, multi-material solutions, with a focus on environmental and societal benefits.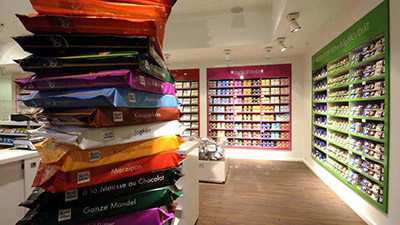 Merchandising is part of every sound retail marketing strategy for manufacturers and retailers: for the first, it helps to increase brand and product awareness and sales; for the second, it helps to increase store productivity. Any store can profit from merchandising to enhance its point-of-sale. It's important to choose the location of a product and to display according to margins generated. Also, it may be interesting to install a specific display unit to put forward an item, range or category. To ensure the success of a point-of-sale merchandising operation, it must meet a few criteria.
Criteria for successful retail merchandising
Keep it simple. For your display to be attractive, it needs to be interesting enough to pique curiosity at one glance and simple enough to be remembered in the same glance.


Use good aesthetics. No item looks good on an unattractive shelve, so make sure your items are merchandised with a quality designed, energetic shelving unit, adapted to its category, type of store and location. Any shortcut will affect the perception of your product and brand.


The color palette is the soul of merchandising, the easiest way to quickly impact. It sets up the atmosphere and speaks directly to consumers.


Consider touch and feel. Contrast in texture can enhance a display and carry meaning. Wood conveys a warm feel of reliability and metal creates a sleek and durable look. Figure out the overall atmosphere that you'd like to set up and assess which textures will support it.


Tell your story. When creating communications, go for simplicity, ease and clarity — communications should be able to engage your customers, often making up their minds in just a few seconds. Assess distance and hierarchy, segmentations and price tags as well.


The last element is decor, enhancing an overall theme without being distracting. After all, decor, design and color should first complement the merchandise itself.


Merchandising, when done right, turns passive lookers into active buyers. There's a lot of creativity involved and there's no single solution to any merchandising problem, but the effectiveness relies on a specialist's ability to incorporate and balance all the elements.

Date: 19 dec 2018 — bh