Did you miss our updates on LinkedIn? To inspire you in the field of point-of-sale, merchandising and shopper design, here's a compilation of our most read news, tips and articles. Thank you for reading this edition, we hope you'll enjoy :)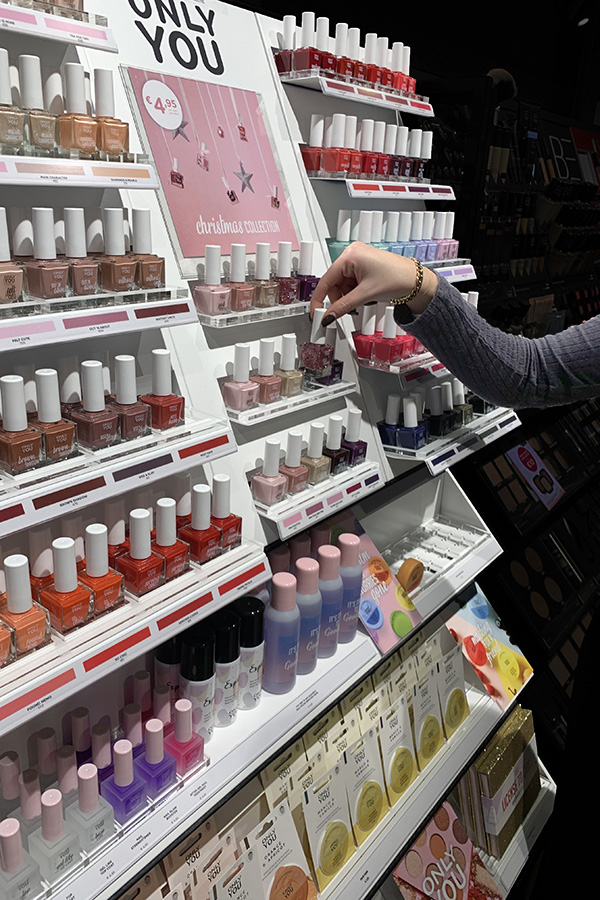 Purple junkie, Crazy in love, Diabolique, So chic ... no other brand adds more wit to its range than 1st-price private label ONLY YOU. With playful messaging the beauty specialist ICI PARIS XL wants to connect with the style of new generations and radically different and inclusive beauty fans.

To mark the relaunch in points of sale, Pilotes has developed this nail color library. The articles are diverse, small, and atypical, the risk of failure in a self-service scenario should not be underestimated. With an optimal merchandising buyers can browse the assortment in seconds, pick up, manipulate, and examine items, find what they are looking for and buy, leaving the presentation as clean and tidy as possible.

Want to read more about POP display for make-up brands? Click below to find out more.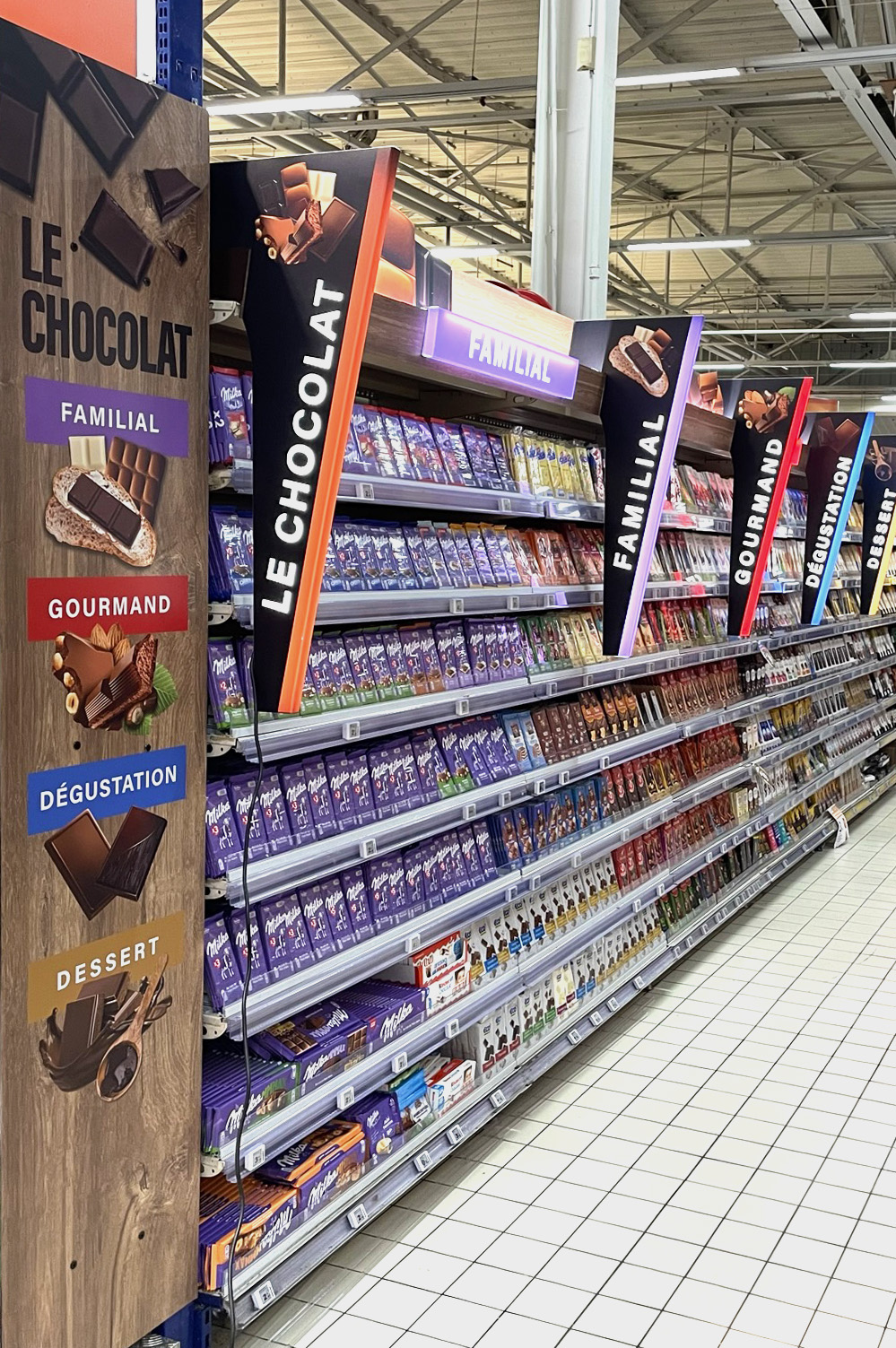 Do you like dark chocolate with vanilla filling or milk with hazelnut? Some hypermarkets sell up to 300 varieties of chocolate. Can those who know what they are looking for quickly find their choice? Others don't always want to go on a treasure hunt, because they feel overloaded by the choice. The more choice there is, the less clients are satisfied with their choice. They may doubt or regret afterwards.

With this on-shelf display we have provided a wide assortment of chocolate with a clear layout and information. Besides, the chocolate category stands out nicely with additional LED lighting! All materials are easy to fix on various types of shelving.

Does the choice in supermarkets drives you crazy? How can shops ease choice stress for customers? Click below to read more.
Brand manufacturers that offer larger ranges can develop specific shelving or display materials to help their retail clients to sell better and more. POP manufacturers design these product presentation solutions 100% custom-made. Unique, attention-grabbing, dynamic, adapted to product, context and brand image; the POP designer's imagination is the only limitation.

But every relevant display project starts with an assortment analysis. In short: which item goes where and in what quantity?

Let's look at the most important tool that contributes to optimal product organisation: the planogram.


In 2015, Pilotes was among the 1st two manufacturers for permanent POP display to receive the Eco-POPAI label. Since then, many others have followed, and this is also great news. The environment is the main concern for this certificate, together with the development of more responsible POP and eco-design processes.

This year, after a full audit by eco-design specialists, as a result of a team effort with a strong involvement of all our employees, we were able to renew the certification. Pilotes PLV continues to be committed to making sustainable development a priority and to adopt on a daily basis an eco-responsible attitude.

Want to find out more about eco-design of POP materials? Click below.


[NL] Gek van de stress in de supermarkt
Zin in paprikachips of een stuk chocolade? Bereid je dan voor op een lange zoektocht in de supermarkt. Alleen kenners vinden nog snel hun gading. Voor anderen lonkt de keuzestress. 'Meer keuze maakt veel mensen minder gelukkig.'
Just like you, we shop too. Our teams are constantly looking for the best instore ideas and trends. Here are some of the materials that caught our attention.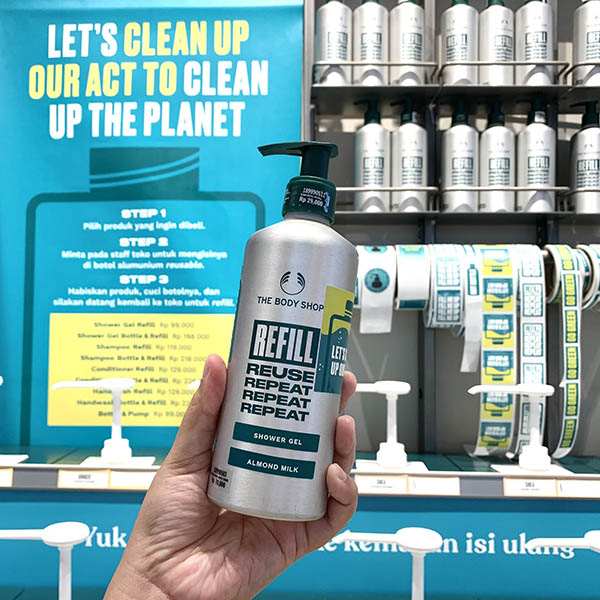 This refill station for Body Shop is super easy to use. Just pop in, pick up an aluminium bottle, (re)fill, (re)label, (re)use, and repeat. Refilling is good for the planet and for wallets.

Want to read more about zero waste offerings by brands? Click below.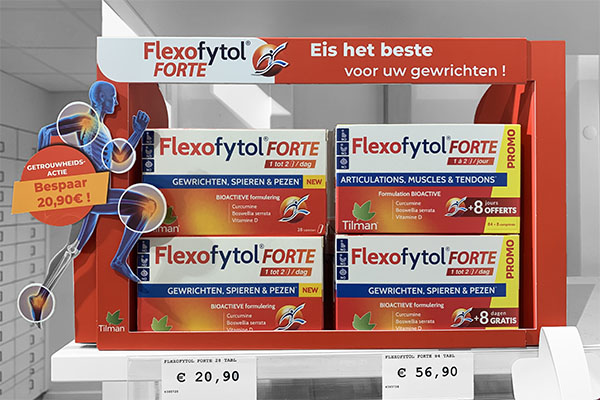 This on-shelf display material for pharmacies puts a colourful frame around a promotional offer for nutritional supplement. Made from printed PVC, this is a well-executed activation with a balanced use of color.

Want to read more about POP strategies for self-care remedies? Click below.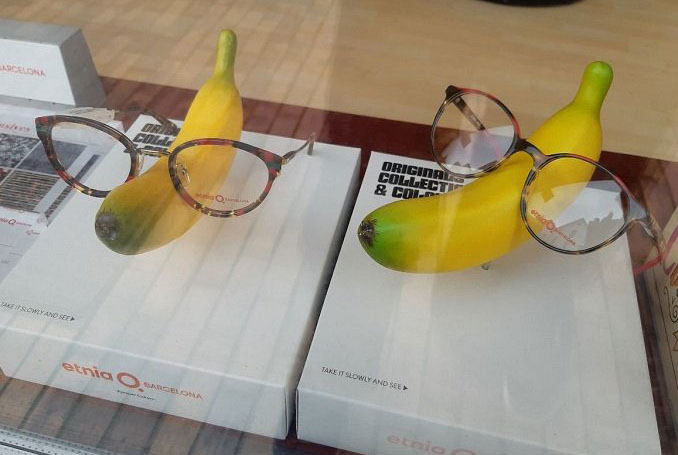 For lifestyle brand Etnia Barcelona, values, quality and colours are its best business cards and its key to its success. Art inspires its way of seeing the world. With this small, but very original plinth, inspired by its advertising campaign, Etnia does not go unnoticed in the windows of opticians.
Zero waste grocery shopping goes mainstream: Brands test the choice for bulk
Mainstream chains want to offer more unpackaged choice. We look at some 'bulk for brands' initiatives and bulk display ...
Candy display & shelving to make your mouth water
Let's look at the instore options for the confectionery, candy, and gum category. Inspiration, tips, and examples ...
Instore marketing & display: The role of graphic design and imagery
To convey a message, a mood or a 'vibe', point of sale vehicles create all kinds of signage or visual communications at the heart of the point of sale ...
Visual merchandising in supermarkets for food, beverages & groceries
In hypermarkets and supermarkets, and in convenience stores, food and beverage brands want to sell their offer in the best conditions possible ...
Instore marketing for pharmacies: The best POP display and product merchandising
Since the pharmacy is the place where healthcare professionals provide impartial advice to patients, product advertising remains delicate ...
You receive this update because you are in our business contacts or because you have registered via our website. Unlist immediately by clicking here.


PILOTES, POP design factory
Vooruitgangstraat 23
B-1800 Vilvoorde

+32 495 520 220
bruno.heyse@display.be